What is Larceny and Fraud for Military Service Members?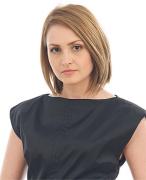 By
KarenCole
February 26, 2016 - 11:04pm
Often the charges of larceny and fraud go hand-in-hand, especially for those in the military. There can be serious consequences for military members who are found guilty of committing these acts. What is larceny and fraud for military members and what can someone do who is facing these charges?
Basics About Larceny and Fraud
People work hard for the military to have a solid career with benefits. This can all be taken away if a military service member commits larceny and fraud. Plus, the person can also face serious penalties and a loss of freedom. UMCJ Article 21 prohibits larceny and fraud. Larceny is when something is wrongfully taken or withheld. The sentence is more severe if the property belongs to the military and has a value of more than $500. Acts of fraud against the US are also prohibited in accordance with UCMJ Article 21.
Larceny and Fraud Involving BAH
One of the most common charges of larceny and fraud involves BAH (Basic Allowance for Housing). Prosecutors may allege that entitlements were fraudulently obtained by failing false paperwork. Thus, they will allege that the money for the housing allowance was paid out improperly. Housing allowances may also be used to support military family members who are geographically separated. Items included in BAH fraud charges may include false rental agreements, a false home record or dependents claimed when there are none or fewer than claimed.
Other Cases of Larceny and Fraud
Another type of larceny and fraud case is when military service people are entrusted to care for military property and may have it in their custody. If they fail to maintain the properly or be accountable for it, larceny and fraud charges may arise. Other cases of larceny and fraud could include theft of property that belongs to the military, money stolen from military accounts and using credit cards that do not belong to the military service member.
Larceny and Fraud Cases are Based on Documentation
In most instances, quite a bit of paperwork must be completed to substantiate the financial circumstances related to larceny and fraud. As a result, they are often referred to as "paper cases." The rules of evidence determine which documents are reliable and admissible. This is the foundation of a strong defense against these charges. An experienced attorney will build a defense by knowing where to find gaps in the government's evidence. Making the right objections at key moments can make a difference in whether a military member is found to be guilty or not guilty.
It makes sense for military members facing larceny and fraud charges to get immediately legal representation, as there are no mandatory minimums. Sentences may vary and the outcome can be unpredictable. A seasoned attorney who understands these charges can help service members get the best possible outcome.