Are you a yogi?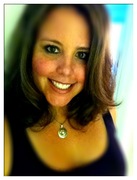 By
Swimrunner08
May 4, 2011 - 8:00am
How many of you practice yoga on a regular basis? What kind of yoga do you practice?
I recently read an article on a beginner's guide to yoga - detailing which classes to try, what to expect, gear and clothing suggestions and other great tips. It got me thinking just how beneficial yoga really is!! For me personally, it has provided me with a stress-relieving, muscle toning , stretching and strengthening and even cardio workout all-in-one. The best part is I am also training my mind in the process.
I do a hybrid form of bikram yoga that combines the traditional 26 poses of bikram yoga with a cardio/flow type organization. And, they play music - everything from Metallica to David Guetta! I absolutely love it. It is an integral part of my marathon training as I stretch and build muscle.
http://www.active.com/women/Articles/How_to_Become_a_Yogi.htm?cmp=17-2-575
Namaste!