Diabetes - Healthier Choices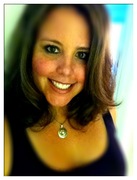 By
Swimrunner08
September 13, 2011 - 2:27pm
I just read an article on EmpowHER saying that "the number of people living with diabetes has soared to 366 million, and the disease kills one person every seven seconds... The vast majority of those with the disease have Type 2 - the kind linked to poor diet, obesity and lack of exercise - and the problem is spreading as people in the developing world adopt more Western lifestyles." (via Reuters)
Now, I'm not saying that ALL cases of Diabetes can be prevented with an adoption of a healthier lifestyle - but it certainly seems that healthier choices in diet and exercise can help with this disease prevention.
Something to definitely think about next time I'm weighing the option of working out, or not.. or picking up something unhealthy for dinner simply because I don't feel like cooking a healthier alternative...
What do you think? Is Diabetes (Type 2) a concern for you? Do you adopt healthier lifestyle choices to help ward off this disease later on in life?