Do you track your food intake?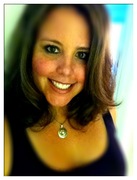 By
Swimrunner08
May 24, 2011 - 7:21pm
So I recently started using this iPhone app to track my workouts - and food intake. Not so much to track every calorie burned vs. consumed (I'm definitely not that anal), but instead to get a better picture of exactly what I'm eating and to see in black and white what food groups I'm lacking. I just started using it yesterday, and this morning, wokeup to an email from "daily burn" the application - analyzing my food intake and saying which vitamins/food groups I was lacking and gave me suggestions on how to balance my diet! So crazy - it was very eye opening!!
Anyone else have good suggestions for maintaining a healthy and balanced diet?
Lauren