Foods that fight stress!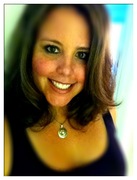 By
Swimrunner08
May 10, 2011 - 2:41pm
Yep, we've all been there - tired, overworked, stressed out, and pretty much "over it." Sometimes even a good workout or a chat with a friend might not help. Something I learned the other day was that some foods can actually act as a stress-fighters! That's good to know - and even more of a case in point on how important a good diet is to your overall health and well-being.
https://www.empowher.com/emotional-health/content/eat-stress-less-eight-stress-fighting-superfoods?page=0,0
Asparagus, Oatmeal, Blueberries, Salmon, Pumpkin Seeds, Almonds, Milk - they are are included in this group of superfoods that fight stress. What are your favorite stress-fighting foods?