How Constipation Affects Your Health and Lifestyle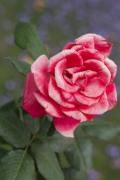 By
Destiny001
November 2, 2017 - 10:42pm
Most people have experienced constipation at least once in their life and know the pain that accompanies it. Some might feel it's just a nuisance instead of an illness. Yet, for those that develop this condition more regular, it's a realization that it's not only an actual health issue, but it also can affect their lifestyle.
However, it can be easy to cure constipation and get back to your normal lifestyle. Once you understand constipation, have the knowledge to follow an approach that is correct, you will be able to enjoy life to the fullest.
It's not always necessary to use harmful pharmaceuticals or strong laxatives to solve your problem. Have a look at the following information that may help you.
Understand constipation and what causes it
It's a very common issue of the bowels and many people might describe it as passing dry, hard stools which is very painful and difficult to move. It might be caused by a variety of different issues such as IBS/irritable bowel syndrome, hypothyroidism, or by using laxatives permanently. Furthermore, you may experience it when you ignore the urge for movement of the bowels. This is very important if you need to go not to hold back but ensure that the stomach gets relieved.
Travelling is another reason for constipation because people's eating habits get altered by changes in their daily routines. You won't be able to stay on your normal schedule of meals, bathroom accessibility may be limited, and your stress can be heightened. Plus, consuming of unhealthy foods may all lead to constipation.
Certain medical drugs, like iron supplements, pills for blood pressure, antacids, and antidepressants might provoke issues with your bowels that can lead to constipation. Nonetheless, we see that dehydration is the most common reason of constipation. Therefore, you need to consume at least 8 glasses water daily, and sometimes more due to your climate, how frequent you exercise, as well as your weight and body size.
Your physical fitness
This is very important to avoid constipation. When you don't regularly exercise, your muscles that normally contract within the wall of your bowel can weaken. Low-exercise or sedentary lifestyles will increase your risk for developing issues with the bowels and lead to constipation.
Additionally, a poor diet is quite commonly the reason for constipation, especially when it doesn't consist of sufficient fiber. To have a bowel system that is healthy, it's essential. Consuming a high level of foods that are processed won't give you sufficient fiber you need. Generally, foods that consist of natural high fiber content may include those you need to properly chew, like chia seeds, quinoa, whole grains, flax, carrots, and apples.
Constipation related signs that can warn you
Most of the time, when you experience pain on the stomach, it's easy to brush it off as indigestion or constipation. However, through certain warning signs, it's possible to know what the reason is for pain on the stomach and constipation.
These can include:
Halitosis or bad breath
Constipation can be the reason for bad breath due to a buildup of toxic waste within your body. The gasses will push up to escape through your mouth sometimes.
Rectal infection and other issues
Nearly always we see constipation is accompanied with pain. This is because your rectum starts to stretch. With stools that stay too long inside your bowels, the water begins to be reabsorbed causing stools to become dry and hard. Through excessive stretching of your rectum, it can prolapse which means the rectum doesn't close. This may cause infection and leakage.
Problems with your skin
Your body's largest organ is the skin and most of the time it reflects your inside health. Essentially, with constipation where toxin buildup is present, it may cause a variety of problems with the skin such as discoloration and acne.
Dry, hard and small stools
Another indicator of constipation is your stool's appearance. Stools that are healthy, usually present as long, smooth, S-shapes with a color of medium brown. It shouldn't break into small pieces. Constipation very often causes stools to be quite dry, hard, dark, broken-up and small.
Some factors of danger when you ignore constipation
Constipation can make you feel sick and tired. It may cause infections and allow bacteria to move through the body. Thus, it can start to inflame different areas inside your body and that's why it's important to eliminate constipation as soon as possible.
Risks to your health due to chronic constipation may include:
Cancer of the colon
Your colon can just hold a certain amount of stool and if it's overloaded, it might tear. The actual function of your colon is transporting the stools and not to store it. Once it's acting the same as a container for storage, the strain added to the membrane inside may cause infections internally, ruptures, as well as sometimes cancer of the colon.
Hemorrhoids
Through constantly straining to push stools out and experiencing severe pain due to constipation, it can lead to the forming of hemorrhoids within your body that will add to your pain.
By losing bacteria that is healthy
Constipation can reduce the flora concentration overall within your intestines. It is a bacterium that is healthy and promotes the production of vitamins and your immunity. Without it, your intestines may be more vulnerable to illnesses and infection. It also can act as a softener for your stools and with fewer floras in your intestines, your risk for severe constipation increases.
There is no reason for constipation to rule your lifestyle and affect your health. Make sure to contact your doctor when you have a problem and immediately sort out your problems with recommendations for the right treatment. Remember prevention is better than cure.