Sunscreen!! What do you use?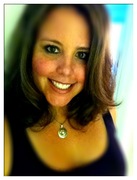 By
Swimrunner08
June 9, 2011 - 10:30am
Okay, so I successfully completed the San Diego rock'n'roll marathon this weekend. It was such a great experience. The fans, the runners, crossing the finish line :) Ironically, my legs are fine now - the recovery process as been pretty quick! Unfortunately - my skin is torched - literally burned! My sunscreen due to sweat and pouring water on me to cool off at the aid stations didn't quite hold up so well.
Wanted to bring up for discussion how important sunscreen is! Whether or everyday use, or for athletic events!
Anyone know of "industrial strength" sunscreen that can withstand the water and sweat!
thanks!
Lauren