My story. To help other women. And make doctors think.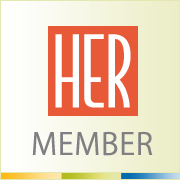 By
laneyj
November 20, 2011 - 7:28am
I started having pain with periods when I was 12. My mother used to sit by my side while I would cry for hours whenever I got my period. I often had to leave school or lie in the nurse's office, where everyone seemed to think I was exaggerating. I didn't know any other girls with this problem. My friends would call me a baby and laugh about how I clearly couldn't handle pain. My physical education teachers were the most aggressive towards me in this regard. They would push me harder and tell me to get up when I was doubled over in pain. They would tell me that exercise would help my cramps. It was Kafkaesque. I felt alone and in some sort of strange world where everyone seemed normal and kind, but were choosing to torture me by not believing my complaints. There was truly no one to help me, though my mother always seemed to feel sorry for me and take me a little more seriously than the rest.
When I was 17, I had what I ended up calling "one of my attacks," which felt like contractions. At least, that's what I had heard contractions felt like. It was like someone was stabbing me with knives and pouring lemon into the wounds. They started with the onset of my period and the whole thing would last about three to four hours. First, small contractions, then a little relief, then larger contractions and a little relief, then lesser contractions and longer periods of relief until the whole thing was over and I felt perfectly normal, even high; I guess from the endorphins that would set in. I had about 2 or 3 of these per year. I would go to the emergency room and the doctors would tell my mom that they thought it was a miscarriage, which didn't exactly help my situation, considering that I was from a very religious Catholic family. I was not sexually active at these times. I was not pregnant. Fortunately, my mother believed me. In another family, goodness knows how this might have turned out.
No doctor ever mentioned endometriosis.
When I was 22, I started the pill. It helped immensely, but a new pain started to emerge. Bladder pain. Over and over, I thought I had UTIs and over and over I went to the emergency room or to the doctor, often with blood in the urine. But no UTIs. This is when I started becoming a regular at a whole host of different doctors' outfits. Hospitals, offices, gynecologists, urologists... I spent years at the doctors.
I lived with chronic pain. It felt like enormous pressure on my bladder all the time. I used to describe it as like being stuck with thousands of needles all around what felt like the urethra, which I would call the "opening of the bladder" to the doctors.
One doctor diagnosed me with a cyst. So I thought we had found the holy grail. But then the cyst went away, and not the pain. That doctor gave up on me after that. Another doctor said it was cystocele. But I had never had a child and was not an athlete, so that made no sense. One day I went in for a sonogram and was cussed out because I hadn't drunk enough water. I left of my own accord and decided I had had enough of doctors and moved onto acupuncture, Qi Gong, herbal teas, general relaxation techniques and yoga. None of it helped, of course, but I felt in control and learned at least to stay calm in the face of my pain.
Then I wanted to get pregnant. I'm not going to write too many more details, but rather sum everything up with more of what I have already written: doctors never helped me. They made everything worse and continued to consider that I was exaggerating and I was annoying. They just wanted me to go away.
One day, an older friend listened to my stories and said, "I think you have endometriosis. And I think you should have a laparoscopy." I said this to my fertility specialist - a very well-respected physician who had hundreds of photos of babies on her wall- who replied, "let's see about getting you pregnant and then we can discuss endometriosis."
This same woman was so furious that my body wouldn't do what she wanted with fostimon shots, that after 6 cycles, she called me on my cell and told me, while I was walking down the street, that I was a lost cause and I should just consider egg donation. I would never have my own baby.
Three other doctors told me the same thing.
I moved to New York. We had decided to adopt.
One day, I randomly googled "infertility and endometriosis NYC." I fell on a website. It was a doctor in NYC who seemed to believe the two linked. I had always heard the two might be linked, but in all my wisdom, I had chosen to blindly follow my physicians' diagnoses and their subsequent advice.
I got an appointment.
He said, after a physical examination that I had at least stage II and that I should schedule a laparoscopy immediately. I did. I was more interested in getting help for what was now completely debilitating bladder pain. He told me he could probably help with that, but couldn't make any promises.
THE DAY of my surgery, after waking up, the stream of urine felt like a horse's! I know that sounds gross, but it was the happiest moment of my life - up until then anyway- and I couldn't believe that this man had taken my pain away.
Turns out, I had stage IV endo. I was under the knife for 4 1/2 hours while this man cut everything away (he uses tiny scissors, which he argues are better than lasers for keeping the endo at bay). He had to cut into my urethra which he says was completely suffocated by the endo. He had to cut into my intestines which were seriously taken over, and he rearranged everything to put it back into its natural position. (The cystocele wasn't actually so stupid a diagnosis from the doctor years back. Too bad he didn't think to figure out WHY I had it.)
When I saw him two weeks after, for a follow up, he told me point blank, "I believe you will be pregnant within the year. There is no reason why you shouldn't be."
A month later, I was pregnant. A MONTH LATER.
And now, my healthy little boy is three. And I am completely pain free.
This doctor saved my sanity, saved my health, and all the while was kind, gentle, patient, and respectful of me.
But I'm not here to talk about him. I'm here to say, "why aren't there more like him?"
Hopefully this story will make a doctor or two think.
And perhaps it will give an infertile woman with severe cramps a little hope. It may be endometriosis. And all it takes is a laparoscopy to figure that out and be on your way.
I wish this outcome for all women with endometriosis.
I will do my best to answer any questions, when I have the time. I am just a gal who had it, though, so I can't give you medical advice, just support and guidance to the best of my ability.
I don't know what the policy here is on giving doctors' names. I will check into that before I do so.
And I want to go ahead and say that this doctor was very expensive for me. And insurance coverage was very limited. I had to fight my insurance for months after the surgery just to squeeze not even a sixth of the cost out of them. (There's another good topic for discussion on this website, by the way.) I believe that if men could get endo, maybe insurance coverage would be better.
Another fun topic might be the history of hysteria. I keep wondering, after all of those years of pain, could this be what has been called hysteria in the past? Is it just endometriosis? One doctor in the mix, a phsychiatrist, told me he thought I had hysteria. He put me on valium and spasm suppressants, which I got hooked on for 3 years. I would have taken anything at that point. Anyway, food for thought.