CA Urgent Care: Your Preferred Choice in Anaheim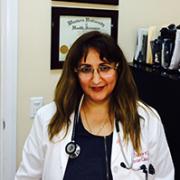 By
SuheirKilani
February 4, 2016 - 6:12am
If your family lives in Anaheim and wants the most personalized healthcare services with up-to-date medical technology, California Urgent Care is a proven leader in the community. Not only is no appointment necessary, the facility accepts most insurance policies. The full service urgent care clinic is run by highly trained medical professionals who specialize in family healthcare needs.
Preferred Health Care and urgent care Services
What This Clinic Offers
1. eight examination rooms
2. 22 state of the art examination rooms
3. digital x-ray technology
4. ultrasound services
5. medication dispensary
6. in-house chiropractor
7. medical weight loss program
8. various lab testing and screening, vaccines
Staff Expertise
The urgent care clinic's staff includes highly trained physicians who can help families dealing with a wide variety of health conditions. The team can provide minor surgical procedures for injuries such as wounds, burns, cuts and illnesses that involve allergies, asthma and pain. This facility is prepared to treat urgent conditions that are not life or limb threatening, which it immediately refers to ER. The facility is equipped with the most modern surgical tools while the lab is set up for all types of blood tests. The physicians are able to prescribe and provide medications.
Personalized Service
California Urgent Care believes in treating patients like family members, which is why it allows walk-ins who need emergency care. People who suffer from dizziness to abdominal pain should not have to be put on a waiting list. This urgent care clinic is open six days a week from Monday through Saturday, which includes holidays. It even accepts patients who do not have medical insurance. The office visit is only $40, making the service much more affordable than most clinics.