Dry Mouth and Eyes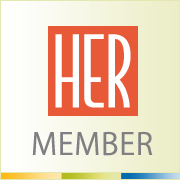 By
dawnnnny
October 27, 2011 - 1:21pm
Hi everyone. I just joined and thought I'd jump right in with a question. I'm almost 53 years old and have been going through menopause for a couple years I guess? My last period was almost 2 years ago so I guess that's when actual menopause started.
Anyway, the first of this year, in January, I started having problems with a dry mouth. I asked both my doctor and dentist and they said that "aging" can cause it (along with meds but I wasn't taking any new ones). I also noticed my eyes being sort of dry/sticky at times so I had them checked when I got my new glasses this year and the optometrist did indeed say I had dry eyes. Again, she said its probably aging. So I use artificial tears (OTC) 3 x per day for that.
These two conditions are mainly noticeable at night when I wake up. It's like someone came in and vacuumed all the saliva out of my mouth, and my eyes feel sticky.
Question----is anyone experiencing this? If so, did your doctor/dentist tell you the same thing? I'm wondering about Sjrogren's Disorder and I'm going to request to be tested, but I was curious if other aging women have this same problem. Thanks for your help!
Dawn