Natural solution for relieving menopause symptoms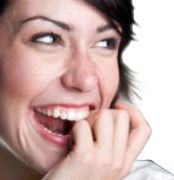 By
alluragrace
May 4, 2011 - 2:14pm
This is a terrific resource for relieving menopause symptoms naturally... Internal Harmony is a complete holistically balanced formula of all natural ingredients to address common menopausal symptoms and promote optimum health & well being. A proprietary blend of natural progesterone and 17 organic herbs, botanicals and essential vitamins is intended for mature women to maintain healthy balance, calmness, focus, sustained energy and renewed passion for life.
Each metered dose delivers 25mg of micronized progesterone derived from wild yam. Internal Harmony gives women a truly steady, safe release of progesterone and other essential botanicals and antioxidants.
Find Internal Harmony on-line or at your local GNC or The Vitamin Shoppe, as well as numerous other retail locations.