Some Good Books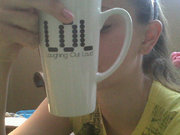 By
MsGrape
August 9, 2015 - 9:16am
What are some good books you have read regarding your mood disorders, or even any other self help book that has assisted you in any way?
"Quiet" by Susan Cain is one of my favourite books - it really helped me understand and accept my introverted personality.
I am also currently reading The Kind Self Healing Book by Amy Eden and Perfect Daughters by Robert J. Ackerman.