Working While Suffering with Mood Disorders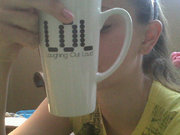 By
MsGrape
August 8, 2015 - 6:39am
Well, I'm up super early this morning because I have to go to work. I had a really rough day there yesterday and really not into going today but I know they need me. I would rather curl up on the couch and read all day, alone.
Do you ever have a hard time going in to work? If I ever do call in sick I feel INCREDIBLY guilty about it.
How do you handle working while maintaining your mood disorder?