2014 Sochi Olympics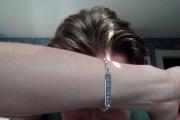 By
Jessica A Bruno
February 12, 2014 - 9:34pm
Whom is/n't following them?
I for one followed them in the beginning, but stopped. Because I for one found the coverage is lacking in more ways then one. Especially, showing in more athletes then the big names and maybe more.
Have to say that I'm with on this and this also applies to 2012 London Olympics in my eyes as well. In which more of those Olympics this one up to this point in them.
Jessica