Beyond new Starz original series Outlander (8/9/14)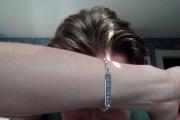 By
Jessica A Bruno
August 17, 2014 - 12:41pm
Have you heard/seen about it? If so, have you watch it as of yet?
http://starz.com/outlander
http://outlandercommunity.com
Have heard/seen about it via a promo regarding it just days before it premiered. I have dvr it and watched both of them. So, far loving it and hopefully it will continue until its done.
​By the way its based off of Diana Gabaldon's Outlander Series. I for one haven't heard/seen of both of them prior to this.
Jessica A Bruno (waybeyondfedup)