How I Got Here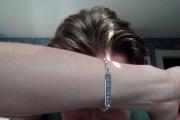 By
Jessica A Bruno
June 23, 2013 - 11:41am
http://www.nytimes.com/2013/06/23/fashion/how-i-got-to-here-modern-love.html?smid=pl-share
How I Got to Here
It started out as nothing serious, nothing permanent. We were there for the fun.
Back again with another example of the never ending Mommies Wars. In which I for one never read every single thing, but from here and to there. Will be the same in the future as well.
I'm wondering if it would be easier for all involve to have professional writers to have a some kind of combination advance degrees instead of having one or a degree or none or etc. This includes the ones that are parents themselves as well.