Latest issue of WDDTY (What Doctors Don't Tell You, July/August, 2013)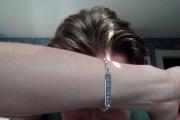 By
Jessica A Bruno
July 4, 2013 - 12:42pm
Heres some of the highlights from this particular issue that I found to worthwhile and I'm not even done reading it myself. They are as follows.
Astma Exclusive:
End Your Child's Wheezing without Drugs
Cervical Cancer: What all Parents (and Their Children) Should Know about the HPV Vaccine
'How I avoided a Hysterectomy through Diet'
Sorry, I don't have a specific link to it because I somehow deleted the email that I got pertaining to it. But still heres some of the links to it. http://wddty-us.com http://wddty-us.com/subscribe http://wddty.com
Basically, found WDDTY while was at one of the local Whole Foods. Looked and read through it to make sure that I wanted to subscribed to it. In which I did because to me I found this magazine is really truly important in this day and age. Going into the future as well. Not just UK, Europe, US, but all over the place for sure.
I'm going to be copying, pasting, emailing, blogging, posting about in other parts of the web that I belong to, and etc.
Please feel free to forward, copy, paste this email about it in other parts of the web that you belong to, and etc.
Think thats it for now.
Thank you, again, in advance.
Jessica