Your Ad Here: Help Our Bodies Ourselves Advertise in The Boston Globe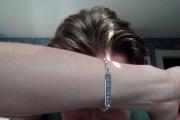 By
Jessica A Bruno
January 31, 2014 - 8:14pm
1/31/14
Dear Whomever this concerns:
Thanx, again, but no thanx, again. Basically, this stems from how I have felt about beyond OBOS for sometime now. Don't get me wrong still love in another ways, but in this/ese kind of work and etc. Because I found this to not good and in which I have no clue as to what. I mean with all of my learning and researching regarding all of my interests, passions, and beyond. Have yet to come across any/everything along these lines, and beyond. In which I'm so glad that I don't subscribe to The Boston Globe or plan to. At the same time I'm going to be emailing and posting on all of the other outlets that I belong to.
Think thats it for now.
Thank you, again, in advance.
Yours truly,
Jessica A Bruno
http://www.ourbodiesourblog.org/blog/2014/01/help-our-bodies-ourselves-get-in-the-boston-globe
Your Ad Here: Help Our Bodies Ourselves Get in The Boston Globe!