Halloween Tips from a Five Year Old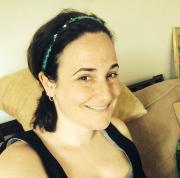 By
cbegun
Blogger
October 31, 2013 - 6:08am
As parents we are always trying to guide our children to learn, grown and do what's right. So, when my daughter came home from school last week with an assignment including questions asking for her thoughts on ways to be safe this Halloween, I decided I would share them here.
So, for today's Halloween post, here are my daughter's safety tips for your ghouls and goblins this Halloween.
Tip #1: Don't cross the street without holding an adult's hand
Tip #2: Don't open your candy until your parents have inspected it to make sure it's safe to eat
Tip #3: Go trick-or-treating with a group. For little ones, it is also less scary when you have a friend's hand to hold
As parents it's our job to keep our kids healthy and safe. As a result, many times we tell them what to do and what not to do.
From this school project I learned a valuable lesson. Let's give our children the opportunity to be heard and to feel like they are being a leader. Engage them in dialogue to gain their point of view and have them share their thoughts and ideas. Then, when we want to add more insights our children will feel that they are not being told what to do but rather they are being an active participant in the conversation. It will feel less like us telling them how they should behave and likely to be more cooperative. This will help to empower them.
We wish you a Happy Halloween today. Be safe and have fun. Here are some holiday haiku poems to get your day off with a start.
Happy Halloween
A time for trick and treating
Be safe and have fun
Hold your parent's hand
When walking across the street
To get your candy
Witches, goblins, ghosts
Princesses, pirates, and more
Don't hide behind masks
Out for the candy
Do not eat it as you go
Wait until you're home
Happy Halloween.