OHS Radio - Independence Equals Empowerment!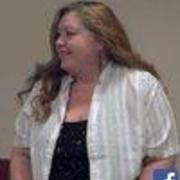 By
Trish Robichaud
January 23, 2011 - 12:34am
Trish's guest for this week will be Jeff Roth, a Physical Therapist with over 10 years experience practicing in the home health care field. He also operates a website built to assist families in their medical equipment purchases. He's married with 2 children and is an avid golf and internet enthusiast.
OPTIMAL HEALTH SEEKERS' RADIO, airing Sundays at 4pm Eastern, is an online radio show that educates, inspires and empowers people seeking to find their own personal level of optimal health.
Host Trish Robichaud brings a voice of compassion, logic and humour to those who are motivated to take an active, even proactive role in managing their health.
Join her on Sunday, January 23 at www.OptimalHealthSeekers.com!
"I've seen families struggle when it comes to choosing the proper mobility equipment and supplies for their loved ones. Along with my advice and suggestions, I provide easy access to purchasing power wheelchairs, mobility scooters, lift chairs, stair lifts, bath lifts and more. My goal is to give my clients the guidance needed to choose the right equipment at the right time and the right price."
Join us and hear Jeff share the benefits and advantages of having a Home Health Physical Therapist of your own and how choosing the right home health equipment can transform your life from dependence and barriers to independence and freedom.
* Where: www.OptimalHealthSeekers.com
* Date: Sunday, January 23, 2011
* Time: 4:00 – 4:30 pm Eastern / 1:00 – 1:30 pm Pacific
Listeners have the option of tuning in online as well as calling into the show at 1-877-497-2933 (US only) or 1-714-464-5251 to ask questions.
There's also a chat room accessible to www.BlogTalkRadio.com users (it's a free account) who'd like to pose questions by chat instead of calling in.
Go to www.OptimalHealthSeekers.com now to sign-up and be ready to participate on the show!
Please tweet on Twitter, post on Facebook and share on other networks about this empowering radio show!