OPTIMAL HEALTH SEEKERS' RADIO – Inaugural Show!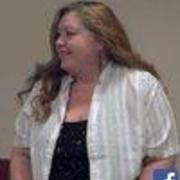 By
Trish Robichaud
January 8, 2011 - 11:32pm
Join Trish on Sunday, January 9 at www.OptimalHealthSeekers.com for her INAUGURAL SHOW!
Trish's guest for this ground-breaking episode will be Laura Dawson, Acupuncturist, Traditional Chinese Medicine practitioner and Nutritional Healing consultant.
"Early one beautiful morning, after dropping my kids off at pre-school and kindergarten, a careless stranger forced my car off the freeway and into a cement divider at over 70 mph. In that moment, my life changed forever. On top of the multiple injuries I sustained, I ended up with amnesia, lost my job and found myself disabled caring for two young children as a single parent."
Laura Dawson now enjoys a rewarding career in alternative medicine as an Acupuncturist, practicing Traditional Chinese Medicine for more than a decade. Her journey from victim to healer is a testament to her enduring spirit as well as her commitment to wellness-based lifestyle choices.
Join us at www.OptimalHealthSeekers.com and hear this internationally acclaimed speaker and author share her story that includes a pivotal moment involving Deepok Chopra and the power of self-healing.
* Where: www.OptimalHealthSeekers.com
* Date: Sunday, January 9, 2011
* Time: 4:00 – 4:30 pm Eastern / 1:00 – 1:30 pm Pacific
Listeners have the option of tuning in online as well as calling into the show at (714) 464-5251 to ask questions. There's also a chat room accessible to www.BlogTalkRadio.com users (it's a free account) who'd like to pose questions by chat instead of calling in.
Go to www.OptimalHealthSeekers.com now to sign-up and be ready to participate on the show!
Please tweet on Twitter, post on Facebook and share on other networks about this empowering radio show!