Text messages to send to cheer up someone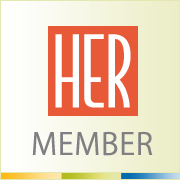 By
mulanshao85
July 1, 2016 - 3:46am
Life does not offer the smoothest path everyday. Think about the night when you are feeling low and suddenly a short message pops up in your phone's screen.
"Are you okay, dear?"
What will you feel then? Does not it give you a little soothing feeling that you are not alone?
Often we, people, can not express our emotions through direct conversations. But with a little message from our dear ones showing their concerns help us to open up and share all the worries. It cheers us and we re-fill ourselves with the energy needed to fight the very next day.
So, if you know your friend or a family member or your partner is having a tough time, just don't let yourself sitting on a couch thinking "Oh! What can I do?" or "Let give him some space" or BLAH BLAH BLAH.
Rather take your phone and text your friend. Believe me a little message at the sinking hour is really pleasing.You dont need to be complex to send this message. A beautiful quote or sweet memories or funny jokes or even emojis do the best job.
For example, you can text showing you are available for him or her: "I don't know what you are feeling but I am always with you".
Or you can compliment him or her:"I know you can do better.I have faith in you. You are more better than you know". This little compliment will encourage him and help him to gather courage to fight again.
Here are some quotes that you may text messages to cheer someone up (find more ideas about sweet text messages here - http://sweetytextmessages.com/)
● Just because today is a terrible day,doesn't mean tomorrow won't be the best day of your life. You just gotta get there.
● Be bold enough to use your voice, be brave enough to listen to your heart.
● One day, you will wake up and there won't be any more time to do the things you always wanted.Do it now.
● You have to forgive to forget and forget, to feel again.
● Cheer up when the night comes, because mornings always give you another chance.
● With every rise of the sun think of your life has just begun.
● Hands on your hips,
Smile on your lips,
Spirit in your heart,
We are ready to start.
● No one is in control of your happiness but you, therefore, you have the power to change anything about yourself about your life that you want to change.
● Life is not a waste as long as you have at least one person in the world who cares for you. So, when things go wrong and you feel giving up - remember you've got me.
● Those who don't know how to weep with their whole heart, do not know how to laugh either.
These are just some examples.You can find many other quotes to cheer your near ones online.Take your time and find out the perfect one.
Here are also some tips for you.
● Don't get upset if you don't get your desired response. Give him or her your time.
● Don't push him or her.
● Don't use words like "I have told you this before" or any other negative words.
● Be positive. Make him or her think about the bright side of life.
● Be a good listener.
● Use emoticons in your message.
● Share some old memories
In the last,I will suggest you to be there as long as he or she needs. It is your time and care that can put a smile on his or her face.