Feeling lost without support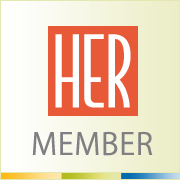 By
Ajn5
August 16, 2018 - 10:45am
For the past 9 months my husband and I have not gone one week without arguing. In our previous 14 years together we only would argue a few times a year. He was contacted by an ex of mine saying that I never wanted to be with my husband and that I wanted to he with him instead. I told my husband that wasn't true but after him repeatedly telling me to say it was true to end the argument, I lied to him and told him it was true.
Then it began a series of events that I can't stop. My husband found out I am a compulsive liar. I lie to make myself look better and I lie by omission too. I didn't tell him things that I know would upset him. He has found out about the past that I kept from him. Now we argue about every little thing. I can't stop the lying even though it is destroyed my marriage to the point my husband wants to move out of the house.
I am not strong enough to be without him. I want to stop the lying, but after 30 years of lying it isn't something I can just stop in an instant.