Do I continue to date my boyfriend who I have sex with if I move out? Or try to be strong ...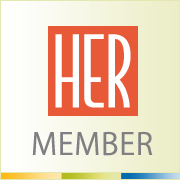 By
mytantus
November 24, 2010 - 5:16pm
I live with my boyfriend and his parents. since feb 2010 I have lived with them except the month of aug I moved out, but everyday of aug I saw my boyfriend. He parents treat me like crap like I have stayed past my welcome. If I move out I can't come back. Since may2010 I have regular sex with my boyfriend. sometimes its b/c we are both happy and want it, other times i have sex just to deal with the problems I'm going through. I can't tell if I'm happy with the relationship I have with my boyfriend. I'm not sure what to do, or how to change? My mentor invited me to move in with her, she has helped me through lots of things. The one thing we have never talked about is sex and I don't think she wants to. If I move out, what if I still see my boyfriend and still have sex? Will that ruin my relationship with my mentor? Should I still be dating my boyfriend? I know I need change just not sure what to do.