Fun With Costumes & Role Playing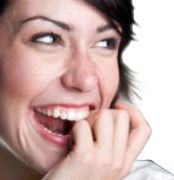 By
alluragrace
October 26, 2010 - 12:14pm
Halloween is the perfect time for expressing your wild side with role-playing and sexy costumes. It can be a lot of fun for you and your partner to dress up and go out to a party, or just stay home while in costume as you hand out candy to the trick-or-treaters.
Afterwards, take your role-playing into the bedroom and really spice up the cool October evening. Taking on different characters can add excitement and variety to your relationship, as you have the opportunity to explore your secret fantasies and private fetishes.
Many of us have played dress up games as children. Now, as adults, it can be taken to a whole new level and intimately shared with your partner. Role playing can most certainly add vibrancy to a healthy relationship and infuse passion and adventure into your lovemaking. The act of pretending to be somebody else can be a fun way of self-discovery, as well as to delve into each other's imagination, dreams and desires. It can also be a wonderful opportunity to exhibit various aspects of yourself that you wouldn't normally dare to display. Feel free to flaunt your freaky side and strut your stuff! It's okay - it's Halloween!
Couples can receive much pleasure and amusement from taking on a different persona, and watching their partners do so as well. A lot of people fantasize about being with a certain movie character or some other type of iconic figure. By wearing various costumes and/or taking on a different personality, you and your partner can pretend to be different people for a night. This allows you to play out your fantasies and fetishes we may otherwise suppress. Many people also find that wearing adult costumes and role playing, can provide them with a sense of freedom, allowing them to be anyone – or anything – they want to be. It can be a form of "power play," where couples can give and take control as they desire.
There are many different adult costumes that you can buy online, in costume stores, at thrift stores or make at home with a little thoughtfulness and creativity. Find out what your secret fantasy might be. A sexy nurse? A French maid? A hot dominatrix? How about the old standby – the naughty schoolgirl? Be sure to accessorize with a wig, a whip, fishnet stockings or a pair of high-heeled boots. Use whatever props that might help to fully embody the character and feel in the mood for a fun and playful performance. The key to role-playing is to get into character just as if you were playing a part in a movie. How would your character look, sound and behave? Take her attitude, demeanor, as well as her sultry looks and engaging personality.
There are also many costumes for adult males that you can ask your partner to wear. What turns you on? Captain Jack Sparrow? Rudolph Valentino? A specific super hero or gladiator? Be sure to empower your partner with praise, special attention, and permission to behave in a different way. Boys of all ages usually enjoy this type of game, as most have fantasized about rescuing Princess Leia in her gold bikini, or what they would command from the "I Dream of Jeannie" character.
Many couples enjoy a wide variety of 'games' within their sexual activities. It's important that both partners agree and feel comfortable with these intimate pursuits, as we all have comfort zones and boundaries when it comes to nontraditional sexual interaction. With role-playing and fantasies, the goal is to simply have fun and allow the passionate play to unfold. Approach this with a good sense of humor as you overcome inhibitions and allow yourself to enjoy the unlimited freedom of assuming a new identity. Once you've opened the door to this type of "sexploration", it can inspire your romance into new realms of pleasure that you never thought possible. And not just for Halloween!
While you're still in an adventurous and spirited mood (after the costumes come off), try introducing [G] stimulation gel to really heat things up. The gentle warming and tingling lubricant is certainly a well-deserved treat, as the intensified sensation may send you over the edge of ecstatic bliss – a perfect climax to your fantastical dream and night of playful pleasure.
check out my blog site: http://www.oceanusnaturals.com/blog/