Marriage Proposal Gone Bad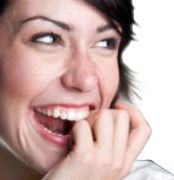 By
alluragrace
December 28, 2010 - 4:35pm
So I've been a "relatioship expert" for many years - How did I manage to completely screw up my long-awaited engagement?
My boyfriend and I were at a restaurant the other night when he quite casually mentions that we should go pick out an engagement ring for me. What? Did I somehow miss the BIG question? We hadn't even talked about getting married at all, and he didn't ask me how I felt about it prior to that statement. I was caught off guard and didn't reply at all - feeling mixed emotions and couldn't even make eye contact at that point. We changed the subject to irrelevant small talk, and then when we got home I told him that I wished he wouldn't have brought up such a personal and momentous subject like that in a crowded restaurant. We should have had a private talk - not in a public place like that. Furthermore, he didn't even ASK me!
I was disappointed in his lack of creativity and offhand manner in posing such a significant suggestion. All of my girlish dreams were shattered as one anticipates this special 'moment of lifetime' to be magical and romantic. Rather than feeling excited that he finally had the nerve to bring up the idea of marriage, I was sad and angry. I can't explain exactly why I felt that way in that moment about such a beautiful possiblity. Maybe I was angry because of the way he went about it, and sad because I really don't want to have to answer that question right now. But it wasn't even a question, rather an assumption on his part.
After we got home, we talked for hours and came to no resolve - then coldly went to bed but I couldn't sleep at all. I feel differently now that I did 6 months ago, as I've since given up on the idea of getting married again. At one point it was very important to me and I wanted to more than anything – but whenever I briefly mentioned the idea, my boyfriend was "in no hurry". I thought he might have asked me when we were in Malibu over the summer, but he did not. After that, I'd convinced myself that I didn't want to be married, and it didn't even matter to me at all anymore.
We got through Christmas without discussing it at all, and now I don't know what to do or what I even want. We've lived together for over 2 years now, have a house and a dog together - but I feel like the whole idea of marriage (or at least the getting engaged part) is tainted for us.