Should I call it quits?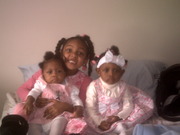 By
ware_mariea
September 24, 2011 - 8:11pm
I just got married 3 months ago we been together for 3 years every thing was good until about 2 months ago the sex stopped and all attention stopped he works mostly all day long which was never a problem in the past but now all he want to do is play a video game when he get off work until 6AM which is the time I get up to go to school when i ask him for attention he gets really mad and start hitting thing and start screaming at me.
I am unemployed because I he told me to not work and just take care of the kids but now he does not give me money and will not pay for nothing I ask for even if its something important as personal things. He will not listen what should I do?