What to do when you think your partner's masturbation is unhealthy for your marriage.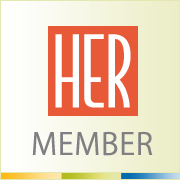 By
emp1234
June 11, 2011 - 11:18am
Hi,
I have been married for about 2 years and have been with my husband for over 7 years. My husband has masturbated since he was a young teenager and I learned of this one night when i caught him in the middle of masturbating before we got married. I was a bit shocked because i had no clue he was still doing it especially since we were really sexually active. My initial response was bad. We then talked about it and he explained to me that it has been a part of his life and it is a hard habit for him to break especially on the nights i wasn't around to please him since we didn't live together at that point. It bothered me at first, but i moved past it obviously because we are now married. In our last 2 years of marriage our sex lives have changed dramatically. We went from doing it 2 to 3 times a week each time we saw each other when we were dating to once a week if we were lucky after we have been married. I have also talked to him about this and there are periods where things are better, but nothing has stuck. I have a high sexual drive and think i am attractive. But the other night i saw my husband masturbating again and he did not know i saw him. I didn't confront him because i now feel like there is a reason he hides it from me. So i went on his computer and found his porn stash. IT was soooooo large which at first bothered me, but i think it was something i can get past. I later found pictures of one of my really good friends and a few other people we know but are not close to. This took the cake. I started crying at first and then finally after getting a grip of myself managed to seek help. This is why i am here. I don't want to be ignorant, but i am not sure what i should do. I feel so insecure about myself and like i am not enough for him. There was not one picture of me in this group of pictures. And in my own sick and twisted way, if he is masturbating i don't understand why he uses no photos of me. I am always trying to show him that i am interested and willing to try things new sexually. But maybe it is not enough. What should i do?