Why does a Man not want sex?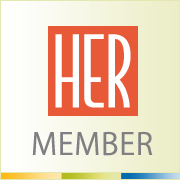 By
MusicGirl
March 19, 2011 - 11:43am
My boyfriend and I have been together for almost two years now. Although we do have sex it's not very frequent and to be honest not very good. He is a real sweetheart and I love him to death. In every other aspect of our relationship he is perfect; considerate, sweet, very lotal, etc. but I feel like our sex life is a real drag on our relationship as a whole. When I talk to him about it, he talks openly about it but says that he doesn't really feel that drive. I feel really disconnected from him because I am such an emotional person and he isn't. It just doesn't feel like he is "all there". And there is no initiation on his part. He'll tell me its not me but I feel like I've run out of options. I'm positive he is not cheating because he doesn't even look at other girls the same way most guys do (I have a lot of guy friends) What do I do? Is there anything I can do to make this better?