Can a Sports Bra help my Workouts?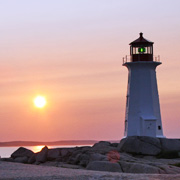 By
markhenry1513
August 23, 2015 - 9:55am
There are two distinct kinds of people out there – those that firmly believe you should workout with a sports bra every chance you get, and those that think they are nothing more than a marketing or advertising gimmick and simply do not offer you the kind of support or performance that you're probably looking for.
And while it can be almost impossible to sway people from their position, if you are honestly looking to find out whether or not you should be wearing a sports bra when you are working out, you deserve a straightforward and solid answer to the question.
You'll find that answer below
Sports bras offer an incredible amount of support the moment that you put one on
Though there are a bunch of people out there that will tell you that sports bras simply don't offer the kind of support that you are looking for when you are working out – or at all, for that matter – literally nothing could be further from the truth.
Sports bras have been specifically designed and engineered to be just as tight as humanly possible without fitting so tight that you feel constricted, holding the "girls" in place (regardless of how large they are) even when you are in the middle of the most rigorous workout you've ever done.
Sure, you could work out with a different kind of bra, but there's no way that you're going to be anywhere near as comfortable or as supported if you decide to go in that direction.
Sports bras cut down on bouncing across the board
Another big benefit to taking advantage of everything that sports bras have to offer is that you'll never have to worry about your breasts bouncing around when you are getting into a workout.
There are only a handful of things more frustrating, more aggravating, and sometimes more embarrassing than climbing on the treadmill and running for miles and miles while you are bouncing all over the place. Most of us don't go to the gym to be stared at, and when your sports bra is working the way that it is supposed to, you'll never have to worry about the ladies drawing any extra attention to you while you move.
Fit is absolutely everything
If you are committed to getting your hands on one of the best sports bras on the market, you need to make sure that you pay attention to the fit of the bra before moving forward.
Obviously, the overall fit of every bra is of the utmost importance, but it is especially important when you're talking about sports bras. Because these come in much more "one-size-fits-all" kind of sizing options, there's going to be a tendency to get your hands on an ill-fitting sports bra without even realizing it – though you'll begin to notice your mistake the second that you give it a try at the gym.
Really try to find a sports bra that fits perfectly (tight, but not too tight) and you'll be glad you did!