I'm having thyroid surgery next week!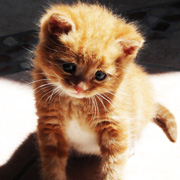 By
Proudmommy
June 6, 2012 - 9:24am
Hello everyone! I'm having the left side of my thyroid removed next week on June 15th. Ive read a few stories on this website and I must say I'm getting even more stressed by the minute! It seems like everyone who has had a thyroidectomy are surfing from lack of energy. This really saddens and scares me the most because I am only 23 years old with a 2 year old son who is full of energy! Ive had blood work and biopsies which were all normal. One question I have to ask is: does a completely healthy person such as myself aside from the thyroid nodule, experience all these problems after the surgery? Any advice would greatly be appreciated!