Trying to conceive and have P.C.O.S.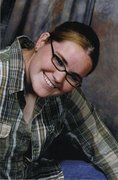 By
P.C.O.S.baby
May 27, 2012 - 3:02pm
Hi I am new here and wanted to know if any is/was like me. I am wondering what is the best medication to get on to conceive. I have twin daughters and they will be 2 in July and I am wanting another baby. If anyone can help I would appreciate it. I have a Dr. appointment in June to get on medication but I wanted to know what medication to ask for. Thanks.