Trying to conceive, recently began seeing an infertility doctor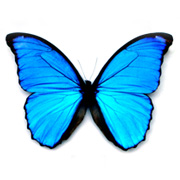 By
coleyritz
November 26, 2011 - 5:30pm
My husband and I have been trying for a little over a year to conceive with no luck. I haven't had any miscarriages, however. I haven't been able to get pregnant at all. My husband in the Air Force, and the military wouldn't let us see a specialist until we tried unsuccessfully for a year.
Well, we just began seeing an infertility doctor two weeks ago. They performed a semen analysis on my husband, and he's fine. They did an ultrasound of my uterus and ovaries and said everything looks good. I have another appointment on Monday, and if I don't conceive this month, then I'll start taking Clomid, I believe it's called. Essentially, I'll be producing more eggs next month to give us a better chance.
They'll also be performing a post-coital test to see if I have any antibodies that are killing his sperm, and another test to see if there's anything blocking his sperm from reaching the egg. I had my appendix removed when I was younger, and he said that may have caused some scar-tissue, which can make it difficult to conceive. I might also have low progesterone levels, which is keeping the egg from attaching.
Lots of tests to do, but I'm relieved that we're one step closer to hopefully conceiving.
My question, however, is this: I'm due for my period on December 6th. For the past week, my breasts have been very sore and tender and one of them has been tingling/spasming a bit. I'm fairly sure it's just PMS, but I normally start having those symptoms a week before, not two weeks. I'm too nervous to hope that I might be pregnant. Still, could that be a possibility?