Welcome Walkers!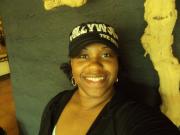 By
Breakndishes
November 5, 2012 - 12:11pm
Walking is so beneficial and a little goes a long way. I started this group because walking is economical, it's easy to do alone or with others, it can be done almost anywhere, and it can be done inside or outside and in most weather conditions. I also started this group to challange and inspire you (and myself) to begin/continue your best health with a tried & true method...WALKING!
You can walk your neighborhood, the parking lot of your office, or at your child's (or grandchild's) school. If the weather is not conducive, the mall is a great Plan B. If you don't like or want to walk alone, form a group in your community, walk your dog or a neighbor's dog. Track your steps/miles... there are FREE apps for your phone and inexpensive pedometers (Walmart, Radio Shack, Goodwill, or check with your doctor's office, they may have extras lying or laying (I'm no English major :) around). No matter what, be safe, get your Dr.'s permission if needed, and KEEP STEPPING!
If you can, upload picture of your route or you on your route. Tell us what you thought about along the way, if you saw something new, odd, disturbing, or amazing. If you reached a milestone or if this is your first go at it, share that too.
I'm a Each One Teach One believer, so if you learn something, no matter how small or insignificant it may seem to you, share it. You'll never know what magic your sister can create, if you keep it all to yourself.