A Door Closes, A Window Opens - how long does it take to shift life focus?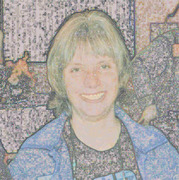 By
Midwife of Changes
November 9, 2011 - 9:05pm
This is the scene that is before me as I make my next-to-last regular commute to Nucla, CO. I am approaching Ridgway - it is already getting dark. There is a huge full moon over the mountains.
I feel a sadness about it all - which strikes me as odd because the shift to more wellness/positive psychology coaching is so exciting. And I have two (or three) part-time jobs that I like. But, there was a dream that I had when I took the job in Nucla almost two years ago. A desire to be a leader in rural healthcare, to improve quality of services, to do outreach . . . to be a part of the community.
Yea, maybe that is it . . . I am grieving the community connection. As I write this, I am taken back to my high school years and telling my mom that I wanted my life to count for something in a small community . . . that I hated cities because I did not feel I could make a difference there.
I moved back to my adult hometown, Montrose, six years ago because I felt that connection here. At the height of my career, I brought nurse-midwifery here. I worked hard; I plowed roads for improved care and increased opportunities for advanced practice nurses. I felt I was connected here - that I made a difference. I came back to find that, again.
continued at http://midwifeofchanges.blogspot.com/2011/11/door-closes-window-opens.html
In the last 6 months - what door closed for you . . . and what window opened? How long did it take you to let go of the door and focus solely on the window?