It is not just what you eat . . . It's the company you keep (weight loss)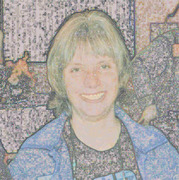 By
Midwife of Changes
November 6, 2011 - 10:03am
I noticed it when I was living down South for a few years . . . I put on 20 pounds. It was a combination of factors, I think. The South has fewer sidewalks and walking paths. Something I noticed right away - so I gave up my walking/running. At the same time, food in the cafeteria line at work got richer . . . sweet potato pie for lunch and dinner?
What was it that I noticed? I noticed that the place where I live impacts my health, even when I think I have not changed anything about my personal lifestyle. So this article caught my eye this AM:
Better Neighborhoods Rival Medication in Obesity Battle
I have lived in Boulder (City and County) . . . one of our healthiest cities. Everyone seems to have the gift-of-time that allows lots of athletics, like hiking and biking. The affluence leads to more time to be active. I hate to say that my weight yo-yo'ed here, probably influenced by my schedule of days, nights, 24 hours shifts, and three nurse-midwifery jobs. I hiked a lot . . . I ate more. Shift work reeks havoc on hunger levels. So I walked, but stopped for pie a-la-mode.
Continued at http://midwifeofchanges.blogspot.com/2011/11/it-is-not-just-what-you-eat-it-is.html
What cultural/environmental factors have influenced your health - for better of for worse?