Life is like a placenta . . .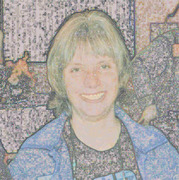 By
Midwife of Changes
November 16, 2011 - 9:32pm
I was in my mid-thirties when I first heard this line . . . during a lecture in my nurse-midwifery program. The instructor was a neonatal nurse practitioner who had, weeks earlier, taught us the physiology of an embryo.
I had experienced loss by that time . . . I had lost my mom when I was 24 years and 364 days old. I had helped several clients to grieve losses, too. The quote struck me that day as it does today - full of wisdom.
It seems every time I experience a loss, the quote comes to mind. I am now 20 or so years older and have known loss in a variety of ways in my life. The quote always fits.
Tonight my joints ache - almost like before you get sick. But I don't think I am getting sick . . . well, not like a cold. I think I am grieving a loss. It is odd, because the first time I noticed the joint ache response was when I moved from Western Colorado to Angleton, Texas after the (political and traumatic) loss of my Nurse-Midwifery practice. That practice was a ton of work to start, but I fell in love with the community and my clients. Seven years of my life were devoted to 24/7 nurse-midwifery coverage . . . and many of my former clients are still my friends.
Nurse-midwifery jobs were tight then, so staying in the midwife role would mean a move . . . and I did not know a soul in Texas. It was in the early weeks of the new job that I wondered why my hand's joints ached so badly. I was not sick. I decided it was an immune reaction to rejection. As I adapted, it resolved.
Today's loss bears some similarities . . . this job would be my second chance to lead a rural women's health practice in Western Colorado. And, being a rural healer is where I felt the most connection to my career - EVER! Everything seemed right - a supportive boss who I had known for many years, a town where I could care for some of my former clients, and a place where I could experience the Old West. HOPE!
Life has moved quickly the last 18 months. So many changes to the original dream that it is a blur. The changes led to a slippery slope with my own wellness and wellbeing - clinging to a dream that was not going to materialize.
So slowly, 5 mos ago, I began to let go. There has been joy and relief in realizing I am resilient and do not have to cling to something that is not working.
Today, I pack my office and say a somewhat unemotional reply to clients and staff. Unemotional on the surface but much emotion underneath. I am not the only one who is grieving . . . but now is not the time to talk about our feelings because it is too deep.
On the way home, my hands start to ache. Immediately, I get it! Loss. Attachment, separation and loss. The words of my instructor come back to me instantly. That is life's great lesson.
How have attachment, separation and loss impacted you? Did you get physical symptoms?
Please visit my blog - http://midwifeofchanges.blogspot.com/2011/11/life-is-like-placenta.html