What supremely interests you?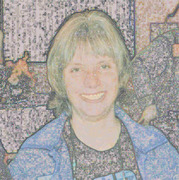 By
Midwife of Changes
November 1, 2011 - 8:01pm
Have you ever lost yourself so much in a project, exercise or a good book that time seemed to change dimensions? In positive psychology, we call that place "flow" - a happy place. Not usually filled with funny jokes or rich chocolates. But a place where you are using your strengths . . . and are highly engaged.
Continued - http://midwifeofchanges.blogspot.com/2011/11/what-sepremely-interests-you.html