4 Natural Ways of Dealing with PMS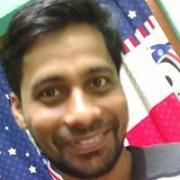 By
Ronie
May 21, 2017 - 10:08am
For many women, dealing with the symptoms and strains of PMS can become a problem in itself. From many old techniques with limited success rates to downright hokum, there's plenty of opportunity out there to experiment with PMS solutions. Some of the most effective and proven solutions to this problem, though, stems from herbal remedies. If you are looking for a way to get a grasp on some of the more unconventional solutions out there, let's take a look at what some of the best herbal options on the market are for reducing and downright stopping symptoms.
1. Maca
Maca has been a natural solution in Peruvian culture for many years to both improve fertility and to manage hormonal imbalance. If you are suffering from PMS and want to try out a herbal solution, then Maca has been shown to be a popular choice back in Peru for many different reasons. It's known to be helpful for dealing with anything from bone weakness and fatigue to managing mood and even combatting against problems such as a lack of sexual interest and even help to boost the immune system.
For a PMS solution, Maca is one of the most commonly used.
2. Burdock
Easily found and actively engaging, burdock is knowing for delivering a powerful anti-inflammatory solution to the body. Thanks to the alterative nature of the product, too, it can also help to improve the metabolic function of the liver. By making sure that hormones are more adequately metabolized, this makes sure that you can enjoy a much more comfortable living experience rather than going through a hormonal imbalance.
Therefore, for anyone with PMS this can become a reliable and simple solution that easily solves the problem that you are dealing with – at least in some particular PMS cases.
3. Cannabis
While not for everyone, the use of cannabis is a very popular option for reducing the symptoms of PMS. Known to help reduce physical pain and make it easier for the body to settle down and feel more comfortable, cannabis can be a fine solution when you are dealing with the bloating, cramps and nauseated feeling that many people can suffer from when it comes to managing cannabis usage.
Of course, you don't have to smoke cannabis to use it. It can be eaten in treats or taken through a much healthier alternative in a vaporizer, maximizing overall enjoyment.
4. Chasteberry
Another rather 'out there' option to try out is chasteberry. This has been a popular choice for managing the symptoms of PMS in many circles. With the help of this, you can enjoy a much more progressive experience. It's designed to make sure you can get all the help that you need in having a much more engaging, comfortable environment to work within – if you need to get some jobs done but PMS is holding you back, this can help. It reduces pain, tenderness, manages your mood better and can help reduce physical aches and pains throughout the day.