Best Ways to Complain about a Hospital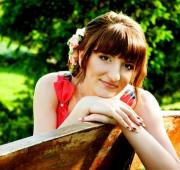 By
ElinaSivak
March 31, 2021 - 8:21am
Today I'm going to share the best ways to file a complaint about a hospital, a doctor, or a provider. First, you need to define the cases in which you can inform the authorities of bad treatment in the hospital. So, you can file it against other medical establishments: nursery home, assisted living facility, hospice, etc.
The most common cases of unsafe conditions and incorrect care include:
High risk of physical harm;
Non-sterile and non-sanitized environment, work surfaces, and equipment;
Stuff members neglect personal hygiene (e.g. have dirty hands or exhibit signs of illness) as well as general hygiene rules within the hospital (e.g. unclean clothing, gloves, or masks on staff members);
Insufficiently changed garments;
Computer-related issues (e.g. the order for drugs is missed due to problems with system interfaces). An example: "The physician ordered the patient's anticoagulation medication be discontinued after reviewing results for the patient's prothrombin time. The order did not cross over to the pharmacy system, and the patient received eight extra doses of the medication before it was discontinued."
Customer care-related issues (e.g. staff shortages and others): "After waiting 50mins and barely anyone getting called back from the waiting room, I went up to the receptionist to ask how long the wait was. My son is epileptic and needed to get home to take his meds, which he couldn't do before getting the blood draw because it was fasting. When I asked, she showed me the sign-in sheet and said that all the highlighted names have already been seen. Ok, but that's not my question."
How to make a complaint about a hospital
You are able to send the complaint about the hospital to the authorities in the next cases:
Drug errors and order processing of the prescription refill.
The medical staff gives you too much medication or not enough.
You get the surgery or/and diagnostic procedures you don't need as well as incorrect diagnosis.
You obtain services later than you should.
Incorrect care and negative changes in quality of care can develop complications. (E.g. problems due to too late change of tourniquet while arterial bleeding).
Incorrect description of the medical condition and inadequate instructions while being discharged (e.g. the doctor gives no instructions or prescribed wrong medicine).
Billing issues.
Warranty issues (especially in dental services).
Lack of professional training.
The situation in which you are discharged too soon. The example of a complaint against shortage of care and absence of discharge instructions. One of the reviewers on PissedConsumer.com reported that they lost $520 because of incorrect instructions while being discharged:
"The doctor didnt asked me how was during the procedure, whether I was in pain or not. No discharge instructions as to when can I eat. discharge with no pain medications. Didnt even ask me what kind of crown do I want.I will never come back here..still in pain."
Whom to complain about hospital, hospice, doctors, and others
The general instructions for applying the complaint about hospital and the rest of the medical organizations are as follows: you need to contact State Survey Agency. In this document, you'll find the list of State Survey Agencies filtered by state, the website addresses of each state, and the phone numbers.
Here we have the specific instructions for each medical establishment you or your dearest may suffer at:
In case you don't have an idea how to report a hospital, you need to contact the department of health services that has jurisdiction in your state. On this page, you can contact the needed Health Departmentonline and complain about bad treatment in a hospital or other inappropriate situations.
If you want to complain about a nursery home you are free to complete a form similar to the Nursing Home Complaint Form and file it with the State Survey Agency as well. Alternatively, you can file a complaint with the Alabama Department of Public Health.
In case you discover a lack of medical training in assisted living facilities or pricing issues, you are free to file complaints against it. To contact the appropriate department, for instance, in Alabama you are free either to email them ([email protected]), or to call the complaint hotline at 1-800-356-9596.
If you witnessed any type of discrimination or human's rights violation, you can send your complaint to U.S. Department of Health and Human Services Office for Civil Rights. This department has jurisdiction in all health care establishments.
You may find the civil right discrimination complaint form online, download, print, fill it in and send to the following address:
U.S. Department of Health and Human Services
200 Independence Avenue, S.W.
Room 509F HHH Bldg.
Washington, D.C. 20201
Or you are free to complete it in Adobe Reader and mail to [email protected].
How to complain about a doctor
There are several reasons to file hospital complaints against the doctor:
The doctor had assumed that he/she failed to provide the patient with appropriate treatment;
The patient still feels bad after the course of treatment;
The patient observed incorrect physical investigation and bad treatment in hospital;
The patient witnessed no quick attention after the hospitalization, etc.
In these situations, you need to contact your state's medical society. Here you will find A-Z list of Medical Associations.
If you suffer from inappropriate medical care in hospice (e.g. the patient is suffering from severe pain and obtains no appropriate medicine to reduce it), the first thing is to ask the staff to make an appointment with the Hospice RN case manager. If this person has no desire or ability to solve your problem, you need to contact the Medical Director and the Manager of the hospice.
In case there are no rapid results, you can submit two hospital complaints about bad treatment in hospital or hospice. One should go to the State licensing division to submit hospital complaints. The other complaint can be sent to the Joint Commission. Here you may find the detailed instructions on filing the new complaint or adding the details to the earlier submitted inquiry.
There are three steps to file hospital complaints on the site of this organization. In case you find some obstacles to send or creating the document for the Joint Commission, you are free to call 800-994-6610. After this organization receives the list of your problems, it will estimate the relevance with certification standards. In case of severe problems, the Joint Commission may make changes to the hospital's accreditation. Call 630-792-5800 to get the results of the hospital's compliance evaluation.
Nobody knows when and why you or your dearest will suffer from inadequate care or behavior in a hospital, hospice, or other medical facilities. That's why it's important to be prepared beforehand and to know how to report to a hospital or other provider that can't cope with its professional duties.