Health Savior or Scam? 3 Ways to Tell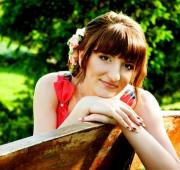 By
ElinaSivak
May 23, 2022 - 5:31am
There are many excellent supplements and healthcare products on the market today. Often with so many, it becomes a challenge to figure out which products are actually legitimate and which are simply junk. Worse, some might be legitimate, but you'll never know because the products are simply a way to entice you into a scam.
Fortunately, there are ways you can tell when you're looking at what may be a bogus offer. You may want to act with due diligence by checking customers' experiences on review websites like PissedConsumer.com, while also reading the fine print, and thinking twice before spending money.
Here are the three ways to determine if the health supplement is worth it:
1. Too Good To Be True
It's one thing to find a product on sale. It's another to find an offer that is frankly unbelievable. And if it's unbelievable, you shouldn't actually believe it. It's hard to close out a deal that is offering you something that looks promising for less than $5. But those lowball offers are often the way that scammers bring you into the fold. You turn over your credit card information for a cheap supplement offer, and then find yourself facing outrageous charges and rebills.
2. Missing or Vague Fine Print
Legal companies are required to be upfront about additional charges and shipping costs. Don't click on anything until you've found the specifics about additional charges or possible rebills. If you can't find anything at all about shipping costs or handling issues, look for language about an "introductory" offer or "your first month". Phrases like that often mean you're getting into something for a long-term deal – just the sort of thing that has hidden costs down the road.
3. Terrible Reviews
The internet is full of reviews on health supplements that turn out to be junk, not worth the money or shady. Some companies perform illegal practices and continue to do so for some time. If you have even the slightest suspicion, do a quick search for the product's name plus "review." For example, you might check for "Garcinium Review". When you check the posts that consumers have left online, you might being to wonder if there is something to be concerned about. There certainly aren't very many things customers have said about the product, at least on this site.
How to protecting yourself?
If you're afraid to buy anything online, you might avoid all trouble, but you might also wind up missing out on some pretty great deals. If you're looking to branch out from the traditional big name websites in order to grab some specialty items, you can protect yourself quite a bit by using a prepaid card.
For sale in any grocery or convenience store, a prepaid card loaded up with $20 is nice to have on hand when you're thinking about trying a $5 or $10 offer. You might wind up with a great deal and a legitimate company. You might also wind up tricking the company that was trying to trick you.
When the rebill comes in from the shady company, they won't get paid. There won't be enough money left on the card! Best of all, you'll have the proof you need to know just who you're dealing with as you make those healthcare supplement purchases.