Quality Dreams Depend on Your Mattress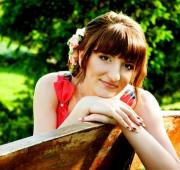 By
ElinaSivak
January 13, 2023 - 8:20am
You should be spending about one-third of your life sleeping. That's a long time to be uncomfortable on your mattress, so it's important to get the right bed the first time to ensure the right comfort level and a good night's sleep. Fortunately, there is quite a bit of science that goes into developing mattresses perfectly suited to all of us.
Unfortunately, sometimes that mattress isn't worth the scientific claims the salesman spouted ad nauseam. Another case is when you've already bought a mattress and then you figure out it's much worse than desired. Calling the company is a good way to figure things out. The recent Amazon vs eBay customer service survey has shown that more than 50% of the issues get resolved after contacting the company's support.
The Miracle of Sleep
The human body needs sleep to rejuvenate, heal and recharge from one day to be prepared for the next. When you don't sleep well, your body lets you know in big ways. This makes it even more imperative for those with health concerns to find the best mattress their money can buy so that they minimize their discomfort – not cause more by tossing and turning.
Some mattress companies sell products by promising a customized night's sleep through the science of air. A mattress is inflated to a desired firmness and that way both you and your partner can get a good night's sleep on your customized mattress. Sadly this isn't always the case.
The Pain of a Bad Mattress
One couple tried a new mattress to help address the issues they had with their backs. But after the first few nights they noticed that rather than helping the pain, the new mattress was making the pain more pronounced. They weren't the only ones with issues.
Another new mattress owner realized that the longer she slept on her bed the more her side dipped. In her case it was the cushioning on top of the air mattress that was causing the problem – it was matted and squashed and no longer provided cushioning. When she called to get help with the issue she was told she can simply buy a new top at the bargain price of $650. She said no thanks.
Another bad sleeper went to bed with her new mattress carefully inflated to be firm and supportive. By morning almost all of the air had escaped the mattress and she was lying in a squashy mattress without any of the firmness she needed to sleep well and escape her aches and pains.
Stuck with a Bum Deal
Others realized some was wrong fast enough to avoid getting stuck with a bad product. One couple spent $4,500 on a new mattress. After twenty days they decided they just couldn't take it anymore and they wanted to return the mattress. They had been promised this was a possibility by the salesman who sold it to them in the first place. After all, there is a 100-night money-back guarantee on the mattress.
When they called up customer service, however, they were told that they had to pay more than $400 to return the mattress. Needless to say, they weren't pleased and pushed back in a big way. Finally, it was decided that they would pay only $90 to restock the mattress and the couple walked away frustrated, angry, and with a firm resolve to never work with this particular company again.