Tips for Dressing at Every Trimester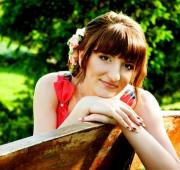 By
ElinaSivak
February 29, 2016 - 2:09am
First Trimester
The biggest challenge that stands as the aim for most women in this period is to hide their pregnancy and to continue look as usual. In this case the easiest way of deciding this problem is to check all the clothes in your closet and to choose those that still fit you. AS a rule, any piece of regular clothes will fit because the belly starts growing in the middle of second trimester.
One of the main ideas of the first trimester is that you have time. Currently you are able to wear any clothes you want and have, however you clearly understand that in several months you will not be able to survive without special maternity clothes. This is why exactly first trimester according to maternity professionals is the best time to shop for the future pregnancy time. Exactly about the hints of maternity clothes in the second and third trimesters you will learn in the following passages.
Second Trimester
In the second trimester the time when you were of your standard size are gone because the belly starts growing. If you are still afraid to wear maternity clothes or do not want to show the fact of your pregnancy to people, then the easiest and most comfortable way to hide your delicate condition is to buy a belly band. With this piece of maternity clothes you will be able to wear your non-pregnant clothes and in a way hide your growing belly.
Another great challenge that comes on the surface exactly at the second trimester is growing breasts. Even if you still want to keep you maternity clothes in the wardrobe, investing in the right bra is simply essential at this point of your pregnancy. Some women prefer to stick to their favorite bra styles and brands just in bigger sizes, but professionals advise to opt for special maternity bras having better elasticity, support and comfort for pregnant women.
Third Trimester
Third trimester is a period when it is almost impossible for 98% of women to hide their bellies so this is definitely the time for maternity clothes. As a rule, experts advise to look for clothes for this period beforehand, for example in the first trimester when you still have plenty of time.
This is the period when comfort should be over the fashion, because third trimester is the hardest from the physical point of view for any pregnant woman. Professionals advise to look for pants with special supportive built-in belly bands or to get a separate belly band piece to wear it with any kind of clothes. They also advise to forget about any zippers, buttons or laces and opt for stretchy and soft materials of maternity clothes to gain the most possible comfort.
Elina Sivak acts as a reviewer for a big array of online content hubs, who focuses on various subjects connected to pregnancy such as tips about buying maternity clothes Edmonton for every period of pregnancy and other related areas. A restless traveler of digital community and an influential figure in all that has to do with the maternity issues.
Seven Women Maternity Clothes
11007 Jasper Ave #715,
Edmonton,
AB
T5K 0K6,
Canada
+1 855-972-9679