Top Consumer Questions: How safe is Lipozene?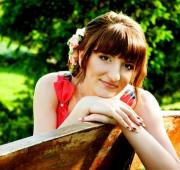 By
ElinaSivak
August 26, 2021 - 10:12am
According to online reviews and questions, it is evident that customers have issues that they would like to be clarified about the company. The most common Lipozene complaints are in regards to poor customer service, Lipozene return policy and procedure, the effectiveness of the products, and the safety of the products.
How does Lipozene work?
According to the Lipozene How it works" page", the supplements contain a super-fiber from the Kojac root. When you ingest Lipozene, the fiber absorbs water and expands up to 200 times its size leaving you feeling full for an extended length of time. This helps you eat fewer calories and ultimately promotes weight loss.
Lipozene further indicates that independent clinical studies on the Lipozene exclusive formula found that 78% of the weight loss by using the supplement was body fat and only 22% is water. As a result of the working mechanism of Lipozene, users do not need to restrict their diet and calorie intake or do grueling workouts to lose weight.
How safe is Lipozene?
Lipozene, on their homepage, states that their weight loss pills are safe and effective. They claim that the supplement has helped numerous people lose weight without any side effects. The product is made from a natural ingredient, Lipozene, and it does not contain any stimulants or chemicals.
Despite Lipozene's assertion that their product is safe, a number of Lipozene diet pill reviews associate the product with negative side effects. The most commonly reported Lipozene side effects on one of the review websites PissedConsumer.com include: diarrhea, pain, weight gain, fainting, stomach cramps, and nausea among others.
In one of the reviews consumer is indicating some negative Lipozene side effects: "Am I the only one who felt like they were gonna die? Diarrhea, the stomach cramps, the nausea...I thought I had gotten food posioning..."
According to the Lipozene FAQ page, stomach discomfort may arise from using dietary weight loss pill. They also caution their customers to consult with a health care professional before using their products.
How fast and how much weight do you lose with Lipozene?
A response to this question in the Lipozene FAQ page states that Lipozene weight loss results are not typical and may vary from one person to another. With that said, Lipozene guarantees that you will lose weight, else they will return your money. According to a clinical study they carried out, participants who used Lipozene lost about 5 pounds without changing their lifestyle as compared to those who were taking a placebo.
According to their success stories, different customers lost different amounts of weight in different periods. As seen on the Lipozene home page, while Ron lost 15lbs in 12 weeks, patients lost 112lbs in 24 months, and Ana lost 90lbs in 12 months.