Traveling with a Baby: What You Need to Take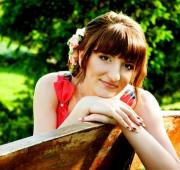 By
ElinaSivak
July 24, 2018 - 5:07am
Traveling in itself can be a daunting task. Getting around with a small child who doesn't yet have the patience of an adult can be even worse.
However, you can make the trip more bearable for yourself and the child by purchasing and taking along with you the right items, some of which are below.
Types of baby essentials to take for a trip
Sanitary items: They are used to ensure hygiene for babies and the things around them such as their toys, clothes and so on.
When traveling, these items are paramount as the baby will find itself in an unfamiliar environment that might harbor unknown germs.
These include baby shampoo, soap, sponges, anti-bacterial wipes and so on.
Feeding items: Babies need to be kept on a very well-monitored diet and even if they are still being breastfed, feeding items will still come into play.
They include feeding bottles, bowls, spoons, etc . While traveling, baby feeding items should be kept on hand as not all places have provision for them.
Recreational items: Oftentimes, babies tend to feel restless when traveling and recreational items help to soothe them, keep them calm and entertained. It is advisable to carry items such as a soft toy, a musical toy, or a baby rattle to make traveling less stressful.
Safety items: Babies' safety is of the utmost importance and should be particularly given attention when traveling from one place to the other.
Baby carriers, first aid kits, and baby life jackets should be taken when traveling to ensure the safety of the child.
Clothing items: When traveling with a baby, appropriate clothes must be taken depending on your destination and its climate.
Also, make sure that you take an appropriate amount of clothing for the duration of your trip and that the clothes are comfortable for the child.
Factors to consider when picking items for a baby
Age of the child: This applies to buying toys and clothing as the age of the child dictates whether the item will be useful to them or not.
Mode of transportation: Means of transport influences the choice of supplementary items you need to take. If you are traveling by air, for example, the airline usually provides seats for infants and, thus, you might not need to bring one.
In case you are traveling by road, you will need to take a child car seat with you.
That's why it is best to read up on reviews for transport companies to make sure they are equipped to handle baby passengers.
Your travel destination: Travel destinations should be chosen with consideration given to how convenient it will be for your child.
Also, it's one of the factors you need to consider while shopping.
If you will find yourself in an environment where some of the things you are used to aren't readily available, such as certain foods or medicine, it is best to buy those before your trip.
Health or dietary requirements of the child: If your child has any health conditions such as asthma or IBS, it is imperative to keep their medication at hand.
If the child has certain diseases such as celiac disease that lead to dietary restrictions, foods that are compatible with their diet should be taken along.
The personality of the child: Whatever behavioral traits your child has, be sure you equip yourself to make the journey for your kid as comfortable as possible.
For example, if your child is prone to getting irritable on long trips, recreational items will be needed.
Price: As with all other purchases, you must consider your budget before purchasing any items.
Keep in mind that a number of goods are used only for the purpose of travel and will have little benefit to you outside of these trips.
Where to find baby items for travel
General stores: This includes supermarkets and department stores that sell a vast array of items. You can go to the travel or children's section to find what you need.
Baby stores: These stores are dedicated solely to the sale of baby-related items and would be one of the best places to buy uncommon or specific goods such as baby travel blankets and travel cots.
Online stores: If you have trouble finding things in brick-and-mortar stores, many online stores may have what you are looking for.
Traveling with a baby can be a challenge. However, if you conduct proper research, purchase and take the right items, you'll make the journey with your child the most pleasant one.