When Soup Makes You Sick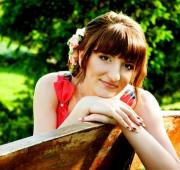 By
ElinaSivak
July 25, 2022 - 3:08am
There's nothing better than a bit of hot soup when you're feeling under the weather. But what if it's the soup that's actually making you sick? It's hard to find a soothing bowl of soup comforting when you're more than a bit afraid of what you'll be biting into with each mouthful.
Bugs in the Soup
It's nothing new to find a bit of extra in your food. Plastic, uncooked vegetables, or even hair, but what do you do when you bite into a big bug in your bowl of soup? You try your best not to throw up! This is what one customer reported on a review website PissedConsumer.com when sharing experience about Progresso soup that she had for lunch.
"I consumed about a fourth of the soup when I found myself crunch into something very hard with sharp edges." - review #476621
One big bite resulted in an unexpected crunch. Expecting the raw veggies or perhaps an uncooked noodle, she spit out the hard part of the soup. Imagine her surprise when she found a bug – complete with wings and antennae in her hand. Worst of all, the body of the bug had obviously been bitten and bug guts were oozing out. It's one thing to swallow a tiny gnat without realizing it. It's a whole other thing to be chewing up full-sized bugs.
Food Poisoning
Soup is usually a pretty safe option when you're worried about a weak constitution. After all, if you have an iffy stomach, a bowl of warm soup should be soothing. Not so much for some customers, however. Soup can easily cause you a food poisoning . The splurging on a $3.70 can of soup might turn out into something unexpected like terrible taste as if it had gone bad in the can.
Even worse, the real trouble may occur even after a few bites of the soup causing serious illness like throwing up and diarrhea in about thirty minutes or less. If that is the case, you should vow to never try this particular brand of soup again.
Cheap Meat
When you enjoy a bowl of soup, you expect certain things to be present. A bargain soup will have cheap ingredients like noodles and tiny vegetables. A more gourmet soup, on the other hand, should be full of large vegetables and savory meats. Imagine the surprise of one soup fan when he bought the old recipe soup that didn't taste the same.
"It is not the same. Some kind of orange watery broth, noodles are not the same, meat is not the same, and it is not worth even the sale price" - PissedConsumer review #1700411
It's often the case with the soup cans, when you expect something pretty impressive and instead get a watery gruel with chunks of mystery meat floating about. Most of ready-made soups that you purchase in the store are inedible due to flavor, but they also made it hard to mentally enjoy the meal – nothing like the home-made soup.
Soup is essentially important and healthy meal that is recommended on the daily basis. However, you should always bear in mind the smell, look, and finally the taste before consuming it. If it looks suspicious to you, just opt for something else to avoid serious sickness.
So what's your favourite soup?