Youtube Premium Subscription Experience for Android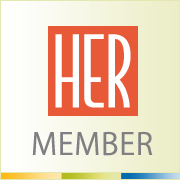 By
AlvaDua
June 14, 2021 - 11:30pm
What is the difference between Youtube Premium and Youtube Music? Youtube Premium is essentially the same as regular Youtube, we can stream videos, etc. But the difference is that if you subscribe to Premium, our Youtube does not show ads at all.
Whether it's ads when we watch videos or ads for banners around them, they don't exist. So Youtube Premium is Youtube that is completely ad-free. If some Youtuber tells us not to skip ads and so on, those of us who use Premium can't be related because the ads just don't appear on us hehe.
Youtube Originals are actually similar to Netflix Originals and the like, namely special video content produced by Youtube itself. And often, the videos are series or more than one episode. And these Youtube Originals videos are only available on Youtube Premium. Quantities are still small and choices are still limited perhaps because it's just launched.
While Youtube Music itself, is more like Apple Music or Spotify, it is a kind of music streaming site owned by Youtube and the music comes from the YouTube video library. As for Youtube Music itself, it's more or less the same as Apple Music or Spotify, except that almost all music on Youtube Music has videos because Youtube has been a video streaming site from the beginning.
For myself, the first advantage is that there are no ads, I still remember, because I often watch Youtube before going to bed, when I sleep, I often listen to Youtube, suddenly it crashes, there are ads that sound very loud. and automatic. annoying, where is Korean again?
I'm also a person who listens to songs in the shower, even though I have Apple Music, I don't understand why sometimes there are remix songs that are only available on Youtube so I have to listen to them from Youtube and it's really annoying when I'm ' I was taking a shower while I was listening to music when suddenly there was an advertisement in the middle. Advertisements are usually more than 10 minutes long.
One of the other advantages is that it can play videos in the background, so in the past when the screen was off, the video would also turn off. Or when we click the back / minimize the video will also die. This does not happen on Youtube Premium, where the video will still be played in the background even when the app is minimized.
I think that's all I can say about subscribing to Youtube Premium, will I come back to Youtube for free? Oops, I guess not because I'm used to and prefer a world without ads, quiet and noiseless. How about you? Want to subscribe to Youtube Premium? If yes then visit https://techtodown.com/youtube-premium-apk/