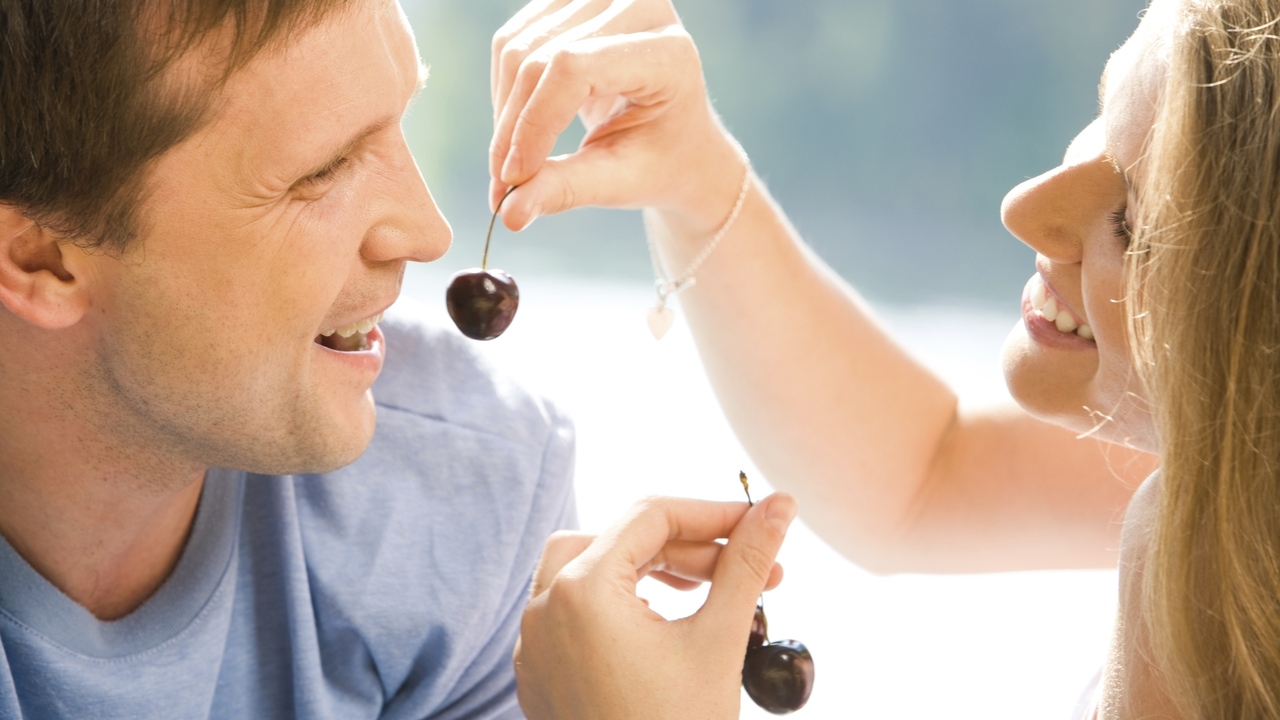 MonkeyBusiness Images/PhotoSpin
Over a relaxing weekend, my husband and I had an argument about the fact that he was eating an unwashed bowl of cherries. I had to remind my forgetful and famished husband about an incident where one of my friends forgot to wash her son's morning blueberries, and he broke out in a rash.
While I love my husband, the last thing I want is to be nursing him due to unwashed fruit.
If you are packing fruit snacks for the beach or are craving this month's seasonal fruit, here are some tips when washing fruit and vegetables.
One of the best ways to clean fruit and avoid cross contamination is to first wash your hands and the area where you will be cutting and preparing your fruit. The key thing is to wash everything.
Also, do not wash your fruit before you store it in the refrigerator. Mold and bacteria love to grow on wet fruit. So, it is best to wash your fruit right before you eat it.
Wash your fruit on a clean surface with cold water within approximately 10 degrees of the fruit's temperature
When washing broccoli and cauliflower, you can soak it for two minutes to loosen any dirt and give it a good, cold rinse. Just remember, soaking your fruit and veggies could lead to cross contamination, so always clean your sink or soaking bowl after each rinse.
Use a brush to clean textured surfaces. For example, melons, potatoes, and rooted vegetables need a good gentle scrubbing. Even lemons and avocados should be cleaned.
The brushing removes any dirt and pesticides trapped within the crevices. If you think about it, if you don't wash a lemon and you cut it, you could be spreading dirt and pesticides to the knife which spreads it to the interior of the fruit. Better to be safe than sorry, by simply giving your fruit and vegetables a cold bath before preparation.
Wash everything, even the prepackaged coleslaw and salad mixes.
In regards to lettuce and cabbage, discard the outer leaves and separate individual leaves for a cold water wash. Dry your fruit and vegetables with a paper towel or a clean, lint-free towel.
Just rubbing an apple on your shirt or with a towel only moves the dirt around. It isn't an effective way of preventing dirt and pesticides from entering your body.
You may want to avoid cleaning your fruit with soap, bleaches or commercial cleaners. There is no clear evidence that these cleaners work, and they may make you sick.
These precautions can help you to have a safe, happy, fruitful summer!
Sources:
3 Mistakes You Are Making in Storing Fruits and Vegetables | John Whyte, M.D., MPH. Retrieved June 8, 2015.
http://www.huffingtonpost.com/john-whyte-md-mph/how-to-store-fruits-vegetables-_b_7433460.html
How to wash your fruits and vegetables properly - tribunedigital-chicagotribune. Retrieved June 8, 2015.
http://articles.chicagotribune.com/2010-12-29/business/sc-health-1229-how-to-wash-fruit-20101229_1_vegetable-brush-wash-germs
The Right Way To Wash Fruits And Vegetables. Retrieved June 8, 2015.
http://www.huffingtonpost.com/2011/10/31/how-to-wash-vegetables_n_1066588.html
Washing fruits and vegetables | MSU Extension. Retrieved June 8, 2015.
http://msue.anr.msu.edu/news/washing_fruits_and_vegetables
You've been washing your fruits and vegetables all wrong | Fox News. Retrieved June 8, 2015.
http://www.foxnews.com/leisure/2014/08/27/youve-been-washing-your-fruits-and-vegetables-all-wrong
Reviewed June 8, 2015
by Michele Blacksberg RN
Edited by Jody Smith