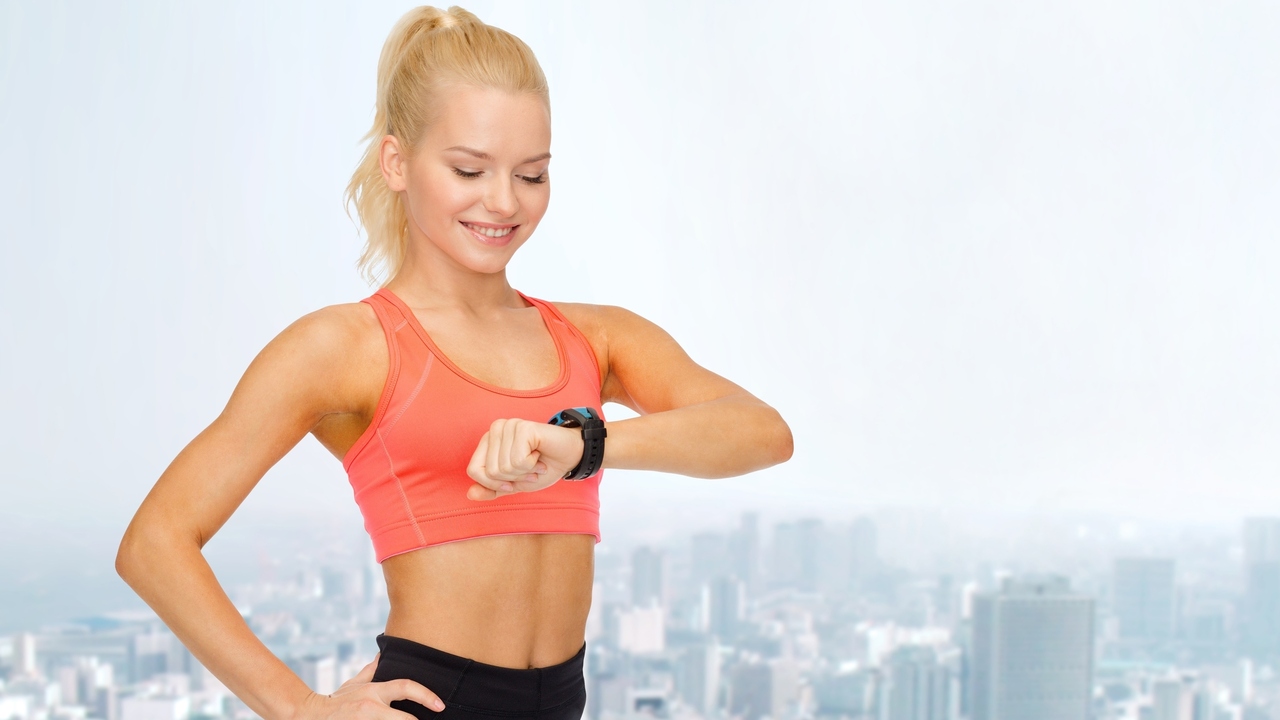 Lev Dolgachov/PhotoSpin
For anyone concerned with getting, or staying, in shape or who are looking to get overall healthier, there is now no shortage of technological inventions to help with that.
Health technology gadgets, apps and devices have gotten smaller, savvier, sleeker, less intrusive, and overall better over the last few years.
It is no wonder the market for these items is exploding.
Want to know what's next for fitness wearables and other health technology? Here are five "smart" trends you should know about:
1) Smart yet Retro Watch and Fitness Tracker
By now, most people have heard of fitness trackers like the Fitbit. The next trend in wearables, though, is that the technology doesn't look like technology.
Case in point, the Withings Activité Pop activity tracker watch looks like a cool retro watch. However, the tracker also measures calories burned, steps taken, calories burned, and even your sleep. It is water-resistant, runs on a standard watch battery, and has a Bluetooth interface.
2) Smart Thermometer
For anyone who is sick, or caring for a family member who is sick, this is the piece of technology for you. The Smart Thermometer, created by Kinsa, connects to your phone and logs your temperature and other medical symptoms.
This information can easily be relayed to a medical professional if need be. Best of all, no batteries are needed!
3) Smart Pill Bottles
These ingenious devices can help anyone, but especially the elderly, remember to take their pills each day. If the bottle hasn't been opened it starts to flash red and emit an alarm. The bottle can even send reminders via email or text message.
4) Smart Panties
Yes, even underwear can be "smart". In 2014, Pixie Scientific showed off disposable underwear that included a panel indicator on each pair. The indicator could alert the user if a urinary tract infection was occurring. It would also help monitor hydration.
While not diagnosing anything, these panties may help someone see the signs of a problem before it causes real havoc.
5) Smart Shoes
Shoes aren't just for walking anymore, in fact the shoes of the future are being made now by Plantiga, a Canadian-based company.
Their Suspnd technology is embedded in the shoe and gives the user real-time information on weight distribution and transfer.
This information can be used to improve athletic performance. It can help people with foot problems make the best decisions they can about their feet, the shoes they put on them, and the surfaces they walk on.
Sources:
Bestbuy.com. Web. 6 May 2015. "Withings Activite".
http://www.bestbuy.com/site/promo/withings-activite-pop-135585?
Health.usnews.com. Web. 20 March, 2014. "8 health technologies to watch for."
http://health.usnews.com/health-news/health-wellness/slideshows/8-health-technologies-to-watch-for/7
USAToday.com. 3 March 2015. "Kinsa Fever Pitch Thermometer review."
http://www.usatoday.com/story/tech/columnist/baig/2015/03/03/kinsa-fever-pitch-smart-thermometer-review/24315955
Reviewed May 7, 2015
by Michele Blacksberg RN
Edited by Jody Smith