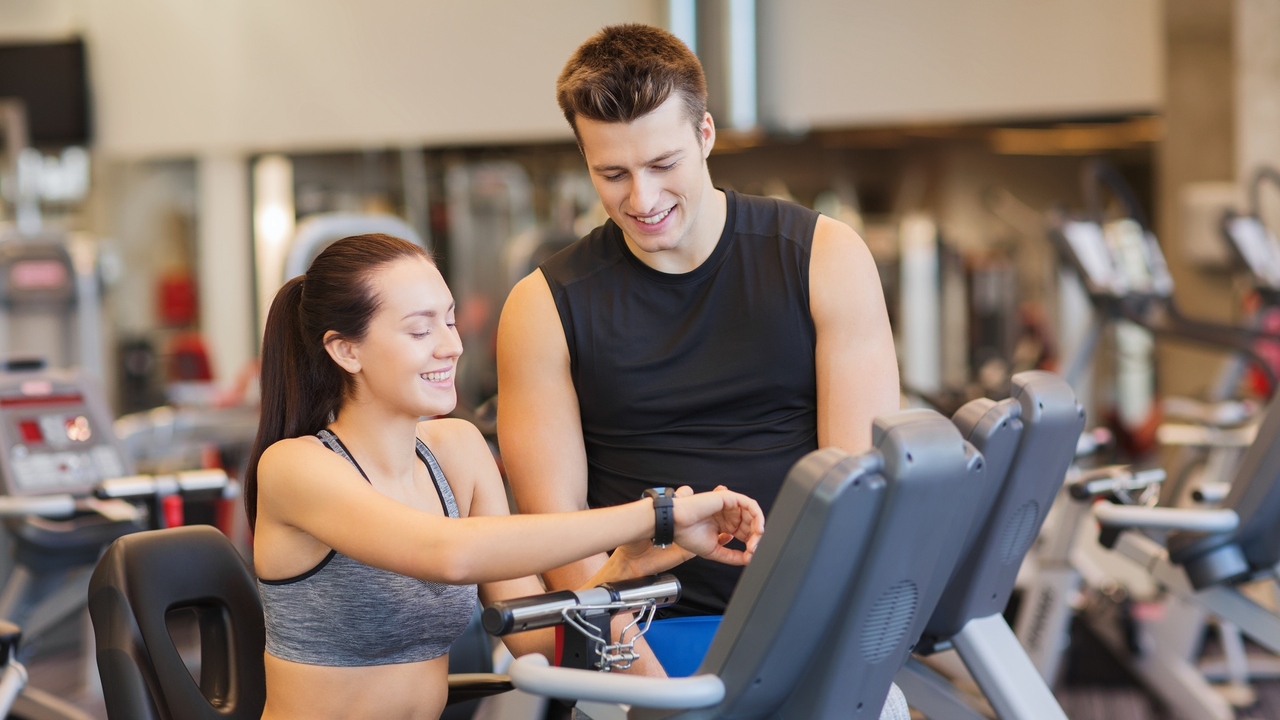 Lev Dolgachov/PhotoSpin
The makers of wearable health and fitness trackers claim that the devices encourage us to be more aware of our own health and help change our behavior. But do they? Do wearables really make us healthier?
These devices are certainly reshaping how we approach dieting, fitness and health. It seems everyone is getting on wearable health device train.
The global market for wearable health and fitness trackers is expected to climb to an estimated 170 million devices by 2017, reported Verizon Wireless News Center (Verizon).
Apple recently unveiled its new fitness tracker, the Apple Watch. Apple claims that the device will help us all stay fit throughout the day, wrote Vox.com.
These types of wearable devices allow people to track and monitor sleep patterns, fitness levels, steps taken, calorie intake and other biological functions. Others encourage people to be more involved in improving their overall health by providing challenges and goals.
But here's the rub — having access to better data does not guarantee that the user will change his or her behavior. According to Vox.com, the evidence on existing wearables health devices suggests that we haven't yet figured out how to make behavior changes stick.
While better data is supposed to be empowering and is expected to spark healthy changes, recent research has shown that a large percentage of wearable device users discontinue their use after six months, wrote WellandGood.com.
Natasha Dow Schüll, an MIT anthropologist who studied the science of self-tracking and behavior change for her book "Keeping Track," has seen reports saying that their use is even shorter.
She told Vox.com, "Even with the automated devices that just track you, usually you still have to do something to keep using it — making sure to wear the thing, recharging it — and reports have shown there's a drop-off in use after about two months."
Some studies have shown that fitness and health trackers encourage people to exercise more, but the evidence on how they sustain it is lacking, said Verizon.
A study of behavior change and wearable trackers found that these devices "fail to drive long-term sustained engagement for a majority of users." After a few months, the novelty wears off, excitement decreases, and people go back to their old ways, wrote Vox.com.
"Everyone agrees that the metrics are good and getting better, the algorithms for analyzing the behavior are better," Schüll told Vox.com. "But the sticking point continues to be habit and behavior change, and how you do that."
The Philadelphia Business Journal summed up the problem. The bottom line is that people who wear trackers need to understand there's only one variable that is constantly changing. That variable is the person wearing the device.
The device can't make you change your behavior. Only you can do that.
Sources:
Abbott, Mary. "How Wearable Tech Will Change The Way You Stay Healthy." Verizon Wireless News Center. Web. 11 June 2015.
http://www.verizonwireless.com/news/article/2015/05/how-wearable-tech-will-change-the-way-you-stay-healthy.html
Belluz, Julia. "Your New Apple Watch Isn't Going to Make You Exercise More." Vox. 3 June 2015. Web. 11 June 2015.
http://www.vox.com/2014/9/10/6128193/will-the-new-apple-watch-improve-your-health-wearable-technology
Held, Lisa Elaine. "The Wearable Moment: Will Fitness and Activity Trackers Really Make Us Healthier?" Well Good RSS. 17 Jan. 2015. Web. 11 June 2015.
http://wellandgood.com/2015/01/17/the-wearable-moment-will-fitness-and-activity-trackers-really-make-us-healthier
Zier, Dawn. "Will the Brave New Wearable World Make Us Healthier? - Philadelphia Business Journal." Widgets RSS. Web. 11 June 2015.
http://www.bizjournals.com/philadelphia/blog/guest-comment/2014/10/will-the-brave-new-wearable-world-make-us.html
Reviewed June 16, 2015
by Michele Blacksberg RN
Edited by Jody Smith